Services Offered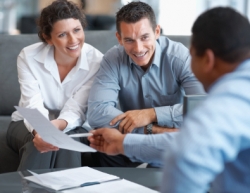 Do you need professional tax help to deal with back taxes, tax penalties, a tax audit, or other tax problems? Look no further than Taxation Solutions, Inc. We're Philadelphia's answer to your tax troubles, providing skilled and knowledgeable tax assistance to both individuals and businesses in the local area. We believe in providing exceptional workmanship, no matter what kind of tax issues you're having. From filing late tax returns to petitioning to have tax liens and levies lifted from your account, we've got you covered. Contact us today to get a free cost estimate for the tax resolution services you need, and to schedule your appointment with a tax attorney or other professional from our team!
At Taxation Solutions, Inc., we take tax resolution seriously. That's why we provide a comprehensive array of services designed to ease your financial burden while also bringing you into compliance with the IRS's rules and regulations. You can call on our tax attorneys and other tax professionals for services including:
Back tax filing
IRS penalty abatement
Tax settlement negotiation
Lifting of liens, levies, and wage garnishment
Tax audit defense
Tax court representation
Business tax relief
Payroll tax help
Appeals of government actions
Advice on avoiding future tax problems
And much, much more
Whether you're the owner of a large corporation in need of business tax help or you're a trucker seeking tax assistance for problems that came up while you were on the road, Taxation Solutions is here for you. Whatever issues you're facing, we'll approach them from a personalized standpoint, taking into account all of the circumstances that led to your tax problems. We offer some of Philadelphia's best tax help, so get in touch now.
Top-Notch Tax Consultants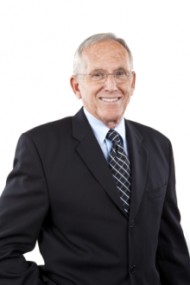 Taxation Solutions' tax professionals are fully licensed and insured, with 40 years of combined experience in the IRS assistance industry. For your added protection and peace of mind, we're a member of the American Society of Tax Problem Solvers. We'll put all of our training and experience to work on your case, ensuring you get the best possible results for your particular situation. Quality workmanship always comes first for our team, because we care about your satisfaction and financial stability.
Emergency Tax Resolution Services
Tax issues don't always come up when it's convenient. Unfortunately, the IRS wants its deadlines met regardless of how frustrating and inconvenient it is for you to do so. If you need immediate assistance for a tax problem with a tight deadline, contact Taxation Solutions right away. We're pleased to offer emergency tax resolution service, helping you bring a swift and effective end to the struggles you're facing.
Get more information about our expert tax consultants by calling or e-mailing us now! For tax settlement negotiation, tax penalty abatement, representation during an audit by the IRS, or any other tax relief need, we're here for you. Put your trust in a company that truly cares: Taxation Solutions, Inc.