Back Taxes Help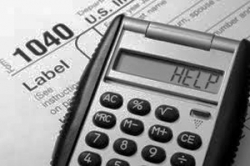 Don't let unpaid taxes hang over your head. Even if you're sure you'll never be able to pay your back tax debt, there may be options open to you that you don't know about or wouldn't consider. Contact Taxation Solutions, Inc. to discuss professional tax assistance. We'll work to resolve your back taxes, putting you on the path toward financial stability. We have 40 years of combined experience helping individual taxpayers and business clients secure the tax help they need. Give us a call to get a free cost estimate for the help with back taxes that you require, and to book your initial consultation with a member of our team!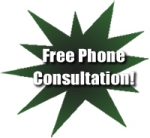 Taxation Solutions prioritizes quality workmanship above all else. When you hire us for back taxes help, you can count on getting knowledgeable and skilled service from attentive and detail-oriented pros. We'll take immediate and effective steps to help you resolve your delinquent taxes and become IRS-compliant. Depending on your specific circumstances and the severity of your case, we can: 
File late tax returns
Correct misfiled returns or those filed by the IRS
Determine your best back tax repayment options
Negotiate tax settlements and/or penalty abatement
Petition to have wage garnishment, tax liens, or tax levies lifted
Advise you on avoiding back tax problems in the future
Licensed & Insured for Back Taxes Help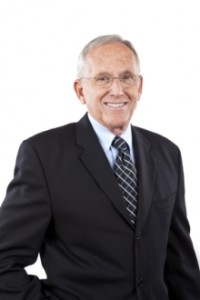 The entire Taxation Solutions team is fully licensed and insured for all of the tax assistance services we offer. You can trust us to know what we're doing, and to always keep your best interests in mind. We're also affiliated with the American Society of Tax Problem Solvers, which helps us stay up to date and aware of issues affecting our clients. When you need help with back taxes, it's important to choose specialists who will work diligently on your behalf and who are highly qualified: In Philadelphia and environs, your best bet is Taxation Solutions, Inc. 
Whether you've filed a single tax return late or you have years of unpaid taxes weighing you down, Taxation Solutions is ready to step in. Don't delay in booking our back taxes help—the longer you wait to deal with IRS back taxes, the worse your situation can get. We'll meet your tax help needs promptly and properly, helping you get the best possible results for your case. We even offer emergency assistance, if you're facing a tight deadline related to IRS back taxes. Stop the cycle of delinquent taxes and related penalties by calling Taxation Solutions today! 
Back Tax Problems
IRS Back Taxes
Back Taxes Assistance
Tax Help
Delinquent Taxes