Business Tax Problems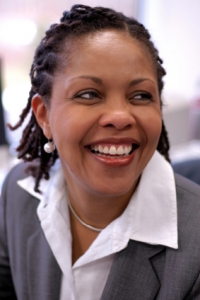 As a business owner, you have to juggle the needs of your employees, your customers, and your bottom line. It's a lot to keep up with, and unfortunately, sometimes tax problems can slip through the cracks. If you're facing business tax problems because of an error in filing, a missed payment, or another issue, and your business is based in the greater Philadelphia region, don't delay in calling Taxation Solutions, Inc. We're the local area's choice for business tax help, thanks to our tax attorneys' 40 years of combined experience and our commitment to providing high-caliber tax resolution service. Schedule your initial consultation and get a free cost estimate for the tax problems help you need by calling or e-mailing us today! 
Taxation Solutions is available to assist small businesses and large corporations alike with:
Filing past-due tax returns
Correcting incorrect or misfiled returns
Lifting penalties your business has incurred
Negotiating tax settlements to bring your business tax relief
Preparing for IRS audits and examinations
Resolving payroll issues
Advising you on avoiding business tax problems moving forward
It's never too late to get professional tax resolution help to deal with your business tax problems. Taxation Solutions is ready to step in whether you missed a single payment or your business tax debt goes back years and is now threatening the security and existence of your company. We promise to get to know you and your business so we can provide the best possible business tax help and get you prompt and effective results. Quality workmanship is our top priority, and you can expect accurate and skilled tax problems help, start to finish. Our affiliation with the Better Business Bureau is a testament to our proven track record of getting our clients business tax relief. 
Payroll Tax Problems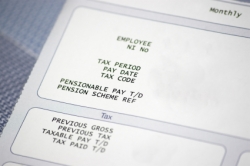 Is your business facing a payroll tax penalty due to an error related to your IRS payroll taxes? Taxation Solutions, Inc. can help. We've assisted many businesses in resolving payroll tax problems over the years, and we'll do the same for you. We'll locate the source of your issues, whether it's misclassification of employees, an error in bookkeeping, or a failure to file on time, and we'll work quickly to give you the payroll tax help you need to move forward. The first step in rectifying the situation is to hire professional payroll tax help, and in Philadelphia, Taxation Solution is the right tax firm for the job. 
For help with tax problems in and around Philadelphia, you can't beat the exceptional service offered by Taxation Solutions, Inc. As a licensed, insured, and ASTPS-affiliated business tax help firm, we're committed to making our clients' tax problems disappear. We want to bring you into compliance with the IRS while also helping get your business back on the road to success. If you're ready to resolve your business tax debt once and for all, we're standing by to take your call. Choosing Taxation Solutions, Inc. is the smart and effective way to bring your business tax relief! 
small business tax
tax resolution
corporate tax
tax problems