IRS Audits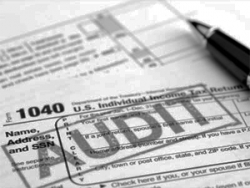 Are you facing an audit by the IRS? You're probably feeling somewhat stressed out and overwhelmed. Take some of the hassle and frustration out of a tax audit by seeking professional assistance from Taxation Solutions, Inc. Hiring one of our individual or business audit specialists means breathing a little easier during the audit process. We'll work hard to ensure that you get the best possible results during your audit from the IRS. We take pride in our attentive, detail-oriented, and skilled workmanship and negotiations with the tax authorities on your behalf. So if you need help with an IRS tax audit in Philadelphia, the choice is simple: Call Taxation Solutions, Inc. right away!
Taxation Solutions is available to provide tax audit assistance including:
Helping you gather and organize paperwork to support your case
Speaking on your behalf during the audit/IRS proceedings
Negotiating settlement options, such as an offer in compromise
Advising you on avoiding IRS audits in the future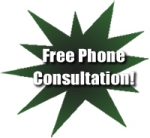 One of the keys to coming through an audit by the IRS with the best possible outcome is to get started on your audit defense as soon as you receive that first notice. Contact Taxation Solutions to speak with one of our knowledgeable individual or business audit consultants. We'll begin developing a strategy for your case right away. You can count on us to meet all IRS deadlines and to be fully prepared for any issues the auditor brings up during your proceedings. We offer some of the best help with IRS tax audits available in Philadelphia, always striving to find a solution, such as an offer in compromise, that works for both you and the IRS. 
40 Years' Experience With IRS Audits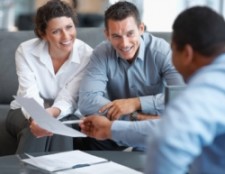 When you're facing an audit from the IRS, you want to be certain you're hiring an expert who has plenty of experience tackling your particular IRS problem. The team at Taxation Solutions has been helping taxpayers deal with audit IRS proceedings for four decades, making us uniquely qualified to meet your needs. Beyond our years in the industry, we're a licensed and insured tax firm. We're also affiliated with the American Society of Tax Problem Solvers, which helps us provide some of the best tax audit assistance you'll find in the greater Philadelphia area.
Contact Taxation Solutions today to get more information about what we can do for you when you're up against an audit by the IRS. We'll be happy to give you a free cost estimate for our services, as well. We promise to always quote you a rate that's honest and reasonable for the services you need, and we'll work hard to ensure that you get your money's worth. An audit for an IRS issue may feel like the end of the world, but with Taxation Solutions, Inc. on your tax help team, you can stop worrying. Let us put our experience and knowledge to work for you! 
irs audit
offer in compromise
tax audit