Tax Penalties and Settlements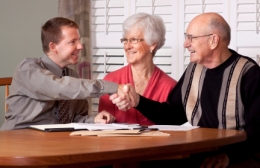 Failing to file your taxes or pay what you owe on time and in full can lead to severe tax penalties. The IRS takes its deadlines seriously, and so should you. If you've been hit with tax fines and penalties, don't hesitate to contact Philadelphia's Taxation Solutions, Inc. to discuss your IRS penalty abatement options. Whether your IRS penalties are merely inconvenient or you're facing serious financial hardship, we can ease your burden. Depending on your specific circumstances, you may be able to negotiate a tax settlement or have certain penalties lifted. Trust Taxation Solutions to work tirelessly to get your tough tax penalties lifted and secure the tax settlements you need to move forward. Call or e-mail us today to learn more!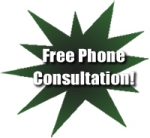 An income tax penalty doesn't have to spell disaster for your financial well-being. That said, it's important to deal with IRS penalties promptly if you want to experience IRS tax relief. Contacting Taxation Solutions is your first step toward that relief. We'll listen to your description of your issues and needs, including the tax fines and penalties you've incurred, and we'll determine your potential eligibility for tax settlements including:
IRS penalty abatement, in which the IRS removes fees and penalties to reduce your tax debt balance
Installment agreements, in which your debt is broken down into manageable monthly payments
Offers in compromise, in which you're granted tax debt reduction in exchange for assurance that you'll pay the remaining balance
Removal of wage garnishment, tax liens, and tax levies to protect your assets
Thanks to our extensive training and experience, we'll be able to come up with a plan of action that is tailored to your specific situation. No matter what tax penalty you're dealing with, personalized tax help is the best way to resolve it. We promise to connect you with a tax pro on our team who can negotiate with the IRS on your behalf to get rid of that painful IRS penalty and secure the right tax settlement to enable you to pay what you owe without losing everything in the process. We put top-notch workmanship first. 
40 Years of Tax Debt Reduction Experience
Taxation Solutions' team of IRS penalty specialists has four decades of combined experience helping individual and business taxpayers secure IRS debt forgiveness. These years in the business have taught us which taxes settlement options the IRS is most likely to grant in certain cases, so we can quickly and accurately decide how to move forward with your case. Whether you contact us to discuss seeking a taxes settlement or getting an income tax penalty lifted, we'll rely on our years of experience to help us make the right call on your behalf. Our tax attorneys have what it takes to make your dreams of IRS settlement solutions a reality.
If an IRS settlement is the answer to your problems, it's time to call Taxation Solutions, Inc. to schedule your initial consultation with a member of our licensed, insured, and ASTPS-affiliated team. We're pleased to offer free cost estimates, and we're available in emergency situations if you absolutely can't wait to resolve IRS tax penalties. We look forward to meeting your tax help needs! 
Tax Fees and Resolutions
Tax Penalties
IRS Settlement
Tax Penalty Help
Tax Settlement