Tax Relief for Truckers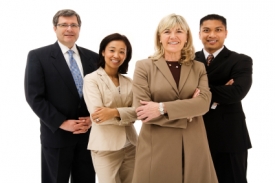 Living life on the road comes with a unique set of challenges, including making it difficult to resolve tax problems effectively. If you're a truck driver and need tax debt relief, you can turn to Philadelphia's Taxation Solutions, Inc. We understand the concerns that truckers have when it comes to their taxes, and we'll work hard to ease your burden. We offer tax relief help for truckers that is tailored to your specific needs and circumstances. When it comes to seeking tax relief, you can sit back, relax, and let Taxation Solutions take the wheel. Call or e-mail us now to schedule your free initial consultation with a tax relief attorney from our team!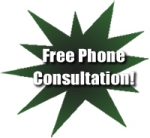 As a full-service tax relief company, we're able to provide the following services to truckers:
Back tax filing
Tax settlement negotiation
Penalty abatement petitions
Appeals of government actions against you
IRS audit representation
Tax court representation
Advice on tax matters
Taxation Solutions takes pride in offering some of the best tax relief help you'll find in Philadelphia and the surrounding area. You can count on us to bring you tax debt relief because we put quality customer service and top-notch workmanship first. As a licensed and insured tax relief company, we want you to feel completely comfortable putting your tough tax problems in our capable hands. Thanks to our 40 years of combined experience as tax relief attorneys, we have what it takes to more than meet your needs.
Free Cost Estimates for Tax Relief
Unlike many other tax relief companies, Taxation Solutions, Inc. is pleased to offer free cost estimates. We understand that when you're seeking assistance from a tax relief attorney, you might be concerned about how much professional tax help will cost you. We're confident that you'll find our prices to reasonable and fair for the high-caliber services we offer.
To learn more about working with tax relief attorneys, and to book your initial consultation, call or e-mail Taxation Solutions right away. Waiting to deal with tax problems will only lead to those problems getting worse, especially if you're out on the road and aren't able to handle matters on your own. Let us be your advocate with the IRS! We look forward to hearing from you.  
truck driver tax help
tax relief